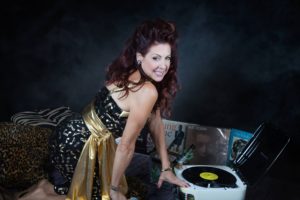 Serenity Stewart is recognized by Continental Who's Who as a Pinnacle Professional in the field of Entertainment as a result of her role as President of American Rewind LLC.
A member of the entertainment industry since the age of eight, Serenity Stewart has been the President of American Rewind for over fifteen years. A Musical Production and Publishing Company, American Rewind is known for its various compilations of musical sounds. With her extensive experience in the entertainment industry, Stewart has established herself as a seasoned performer within the music industry.
Throughout the years, Stewart has specialized in various areas of concentration which include Composition, Sound, Singing, Songwriting, Recording, Voice Over's and more. An award-winning entertainer recently featured in the January 2015 edition of World Class Magazine, Stewart has appeared on both stage and screen. In addition, Stewart is a member of The Serenity Show Band, a full performance assembly composed of professional performers that include Keyboard, Bass, Drums, Sax, and Vocals.
Read the full release at https://www.prnewswire.com/news-releases/serenity-stewart-is-recognized-by-continental-whos-who-300550138.html